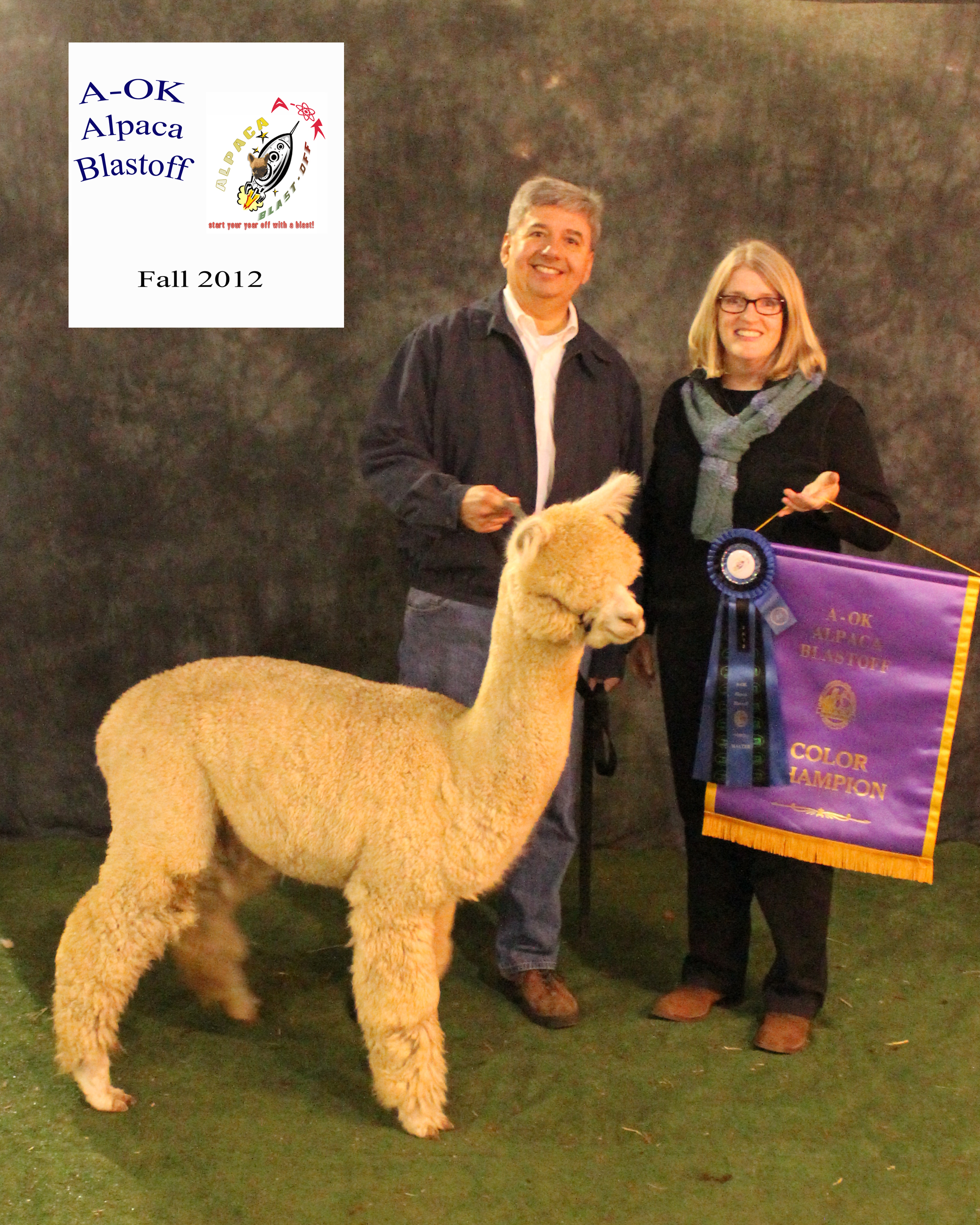 Robasia's Albus
(BKH Invicible's Arpege x Snowmass Quechua's Quest)
Albus is the real deal! The science backs up what we saw when we purchased a half-interest in Albus as a six-month old male. Tested at 3 years and 10 months, Dr. Norm Evans says: "Twenty five clusters showed an average S/P of 20.3 which is the largest S/P ratio that I have ever observed. The average S/P ratio that I evaluate in huacaya males is 11.9 to one....Albus show more than adequate density, fineness of fiber, secondary and primary fibers that are nearly equal in size, a large S/P ratio, and a high level of glands for brightness of fiber."
Albus will be back in Texas for breeding from November 2015 through May 2016. We are offering a limited number of breedings to approved females. Contact us for more information.
Ann has been recognized by Marty McGee Bennett with the Certified Handler Seal and is an Apprentice Practitioner of Camelidynamics. Ann has studied under Marty at several advanced clinics.
Rey is serving his second term as President of the Board of Directors of the TXOLAN Alpaca Association.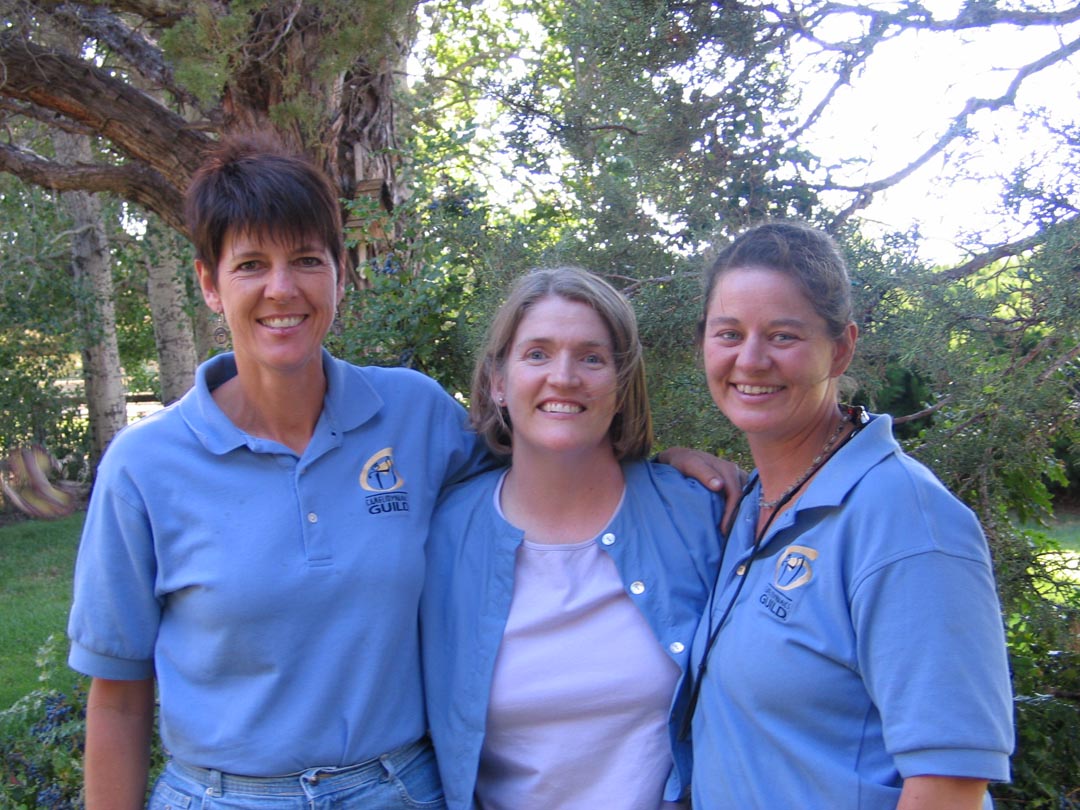 Marty McGee Bennett - Ann Burnette - Alyson Gilman